Fearlessly Saving Kitties in Need
Fearless Kitty Rescue is a recognized 501(c)(3) non-profit, no-kill rescue committed to finding homes for homeless and abandoned cats of all ages. The organization is funded one hundred percent by donations and is staffed by enthusiastic volunteers. At Fearless Kitty Rescue, we believe with dedication, time, and patience we can all work together to find the best homes for these felines. We would not be able to save as many kitties as we do without our amazing volunteers. Fearless Kitty Rescue was founded on the belief that every cat and kitten should have a chance at a happy, healthy, and FEARLESS life. When our cats are not in loving foster homes, they are kept at Kittyville, our free-roaming adoption center in Fountain Hills, Arizona. Here, cats can start to socialize with other cats and our volunteers. It is a great way to let the cats' personalities really shine! We encourage you to plan a visit to Fearless Kitty Rescue's Kittyville to meet your new best friend.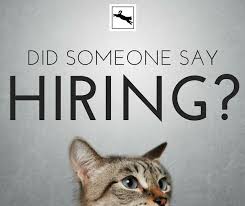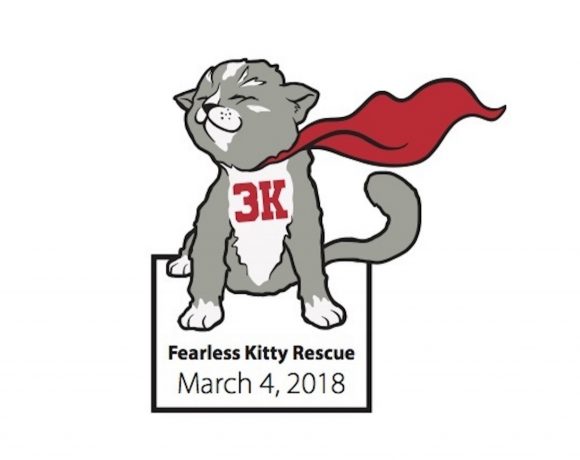 Fearless Kitty Rescue 3K & Mountain 2 Fountain 5K/15K
Fearless Kitty Rescue 3K Race/Walk
Sunday, March 4, 2018
Fountain Park, 12925 N. Saguaro Blvd., Fountain Hills, AZ 85268
Race starts at 7:30 a.m.
Fearless Kitty Rescue is proud to team up with Mountain 2 Fountain(M2F) 5K/15K with a 3K race/walk of our own on March 4, 2018. If you enjoyed our 5K Race/Walk in the past, don't let this event pass you by. We will be out in full force walking for the kitties, handing out medals and t-shirts, and sharing entertainment as always. To register for the Fearless Kitty 3K, visit Mountain2Fountain Registration.
This year's event is going to be even bigger and — best of all — in the hometown of Fearless Kitty Rescue!                                                          
"Run with the Kitties!"
For a $10 donation you will receive a 8 1/2″ x 11″ photo of a Fearless Kitty Rescue kitty that can be pinned to your backside allowing you to bring a furry friend along on your run or walk.  Photos will be available at all Packet Picket up locations.  Check out our Facebook page and look under Events to see a couple from last year's event!
We will be open that day and encourage you to stop by Kittyville, meet our feline residents, and fall in love!
Any questions? Please reach out via Fearless Kitty Rescue 3K Race Info Request.  Thank you
Thank you to our 2018 3K Race/Walk Company Sponsors
Republic Services $10,000 grant funds have been committed to providing even more services to our local community.  With these funds, we will be able to do the following:
•  Help locate lost cats
•  Take in the lost or abandoned cats you find in your neighborhoods or in your yard
•  Reunite found/stray cats with their owners
•  Adopt out cats without owners
•  Provide advice and support on how to find your cat and how to work with the very active local groups that frequently lead the search efforts for lost cats
•  Provide a map based on reported locations of lost, stray, and found cats
•  Provide educational forums for individuals and groups in neighborhoods with a high number of instances
•  Display in our front window pictures of cats currently lost and those that have been found, but the owner has not been located
Your trust and support mean a lot to us and to the kitties.
Our mission is to save the lives of stray and abandoned cats and kittens, particularly those being held in high-kill shelters not served by other rescue groups, or those needing rescue from the desert environment, and to provide nurturing transitional care, veterinary and spay/neuter services, behavior training, community outreach and education, and to secure the adoption of those kitties into loving, forever homes."