Fearlessly Saving Kitties in Need
Fearless Kitty Rescue is a recognized 501(c)(3) non-profit, no-kill rescue committed to finding homes for homeless and abandoned cats of all ages. The organization is funded one hundred percent by donations and is staffed by enthusiastic volunteers.
At Fearless Kitty Rescue, we believe with dedication, time, and patience we can all work together to find the best homes for these felines. We would not be able to save as many kitties as we do without our amazing volunteers. Fearless Kitty Rescue was founded on the belief that every cat and kitten should have a chance at a happy, healthy, and FEARLESS life.
When our cats are not in loving foster homes, they are kept at Kittyville, our free-roaming adoption center in Fountain Hills, Arizona. Here, cats can start to socialize with other cats and our volunteers. It is a great way to let the cats' personalities really shine! We encourage you to plan a visit to Fearless Kitty Rescue's Kittyville to meet your new best friend.
Hurricane Harvey Kitties
We're thrilled to be part of the team rescuing Hurricane Harvey kitties! These refugees from Texas arrived in Arizona in the wee hours of the morning. We're so pleased to be able to welcome them to Kittyville and to foster homes to help them acclimate to our area after their long journey. We look forward to introducing each of them very soon so you can see if you can detect Texas accents in their meows.
Can you help us by making a donation to support our Texan refugees? Click HERE to make a contribution toward the care and feeding of the Hurricane Harvey Kitties!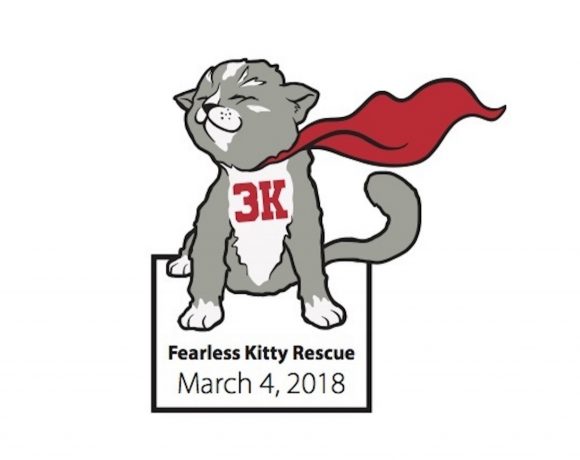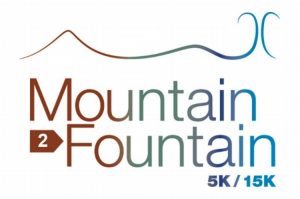 Fearless Kitty Rescue 3K & Mountain 2 Fountain 5K/15K
Fearless Kitty Rescue 3K Race/Walk
Sunday, March 4, 2018
Fountain Park, 12925 N. Saguaro Blvd., Fountain Hills, AZ 85268
Race starts at 7:30 a.m.
Fearless Kitty Rescue is proud to team up with Mountain 2 Fountain(M2F) 5K/15K with a 3K race/walk of our own on March 4, 2018. If you enjoyed our 5K Race/Walk in the past, don't let this event pass you by. We will be out in full force walking for the kitties, handing out medals and t-shirts, and sharing entertainment as always. To register for the Fearless Kitty 3K, visit the REGISTRATION PAGE. You will be able to register for the race or volunteer for the day. This year's event is going to be even bigger and — best of all — in the hometown of Fearless Kitty Rescue!
If you wish to volunteer at the M2F race on behalf of Fearless Kitty Rescue please contact Lisa at lisa@fearlesskittyrescue.org
We will be open that day and encourage you to stop by Kittyville, meet our feline residents, and fall in love!
Any questions? Please reach out via our Contact page.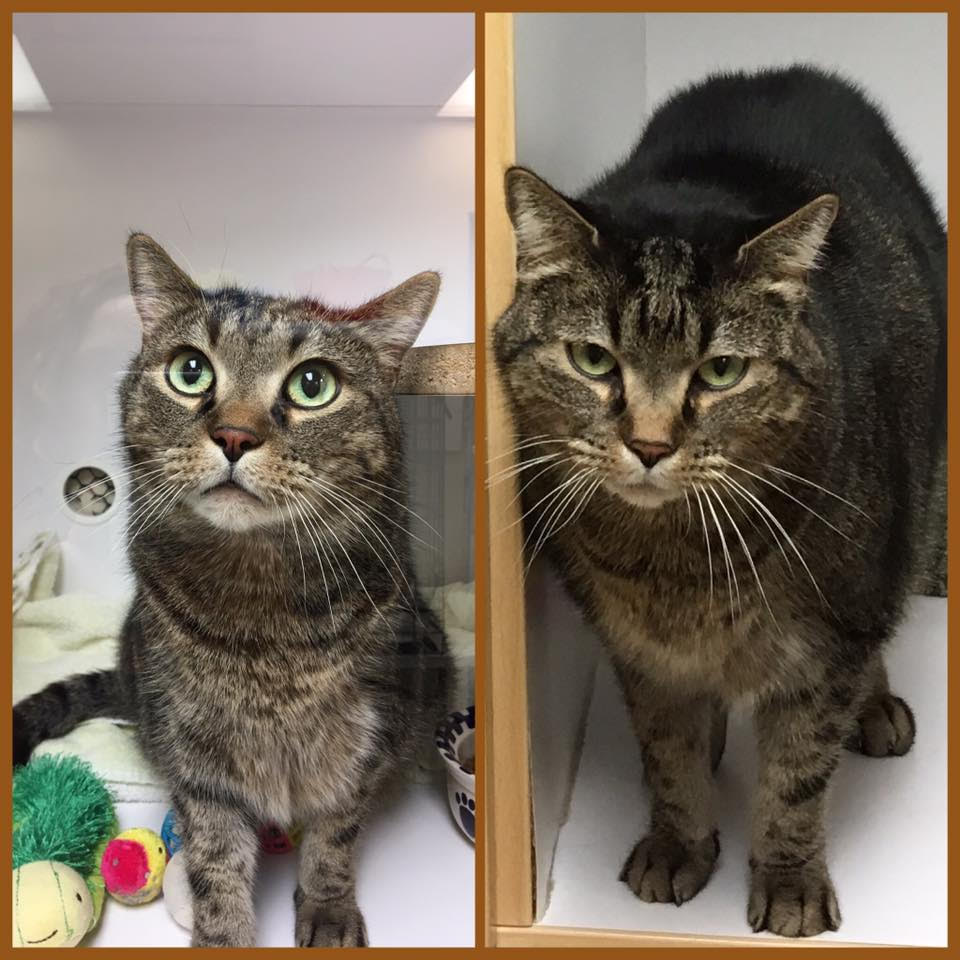 Our Five-Year Anniversary
Five years ago, Fearless Kitty Rescue began with a few kitties in a small glass house in Petco. Today, we have our own beautiful facility, Kittyville, on the Avenue of the Fountains, in Fountain Hills, Arizona. We're so grateful to the volunteers and supporters of Fearless Kitty Rescue who have helped us grow through the years and find homes for 999 kitties in that time.
Fearless Kitty Rescue turned 5 years old on September 6, 2017! In addition to marking that milestone, it was especially wonderful to be able to recognize our success in having placed over 900+ cats in homes with a special adoption of our 1,000th cat during our anniversary, when a lovely stray cat was found in Fountain Hills and brought to Fearless Kitty Rescue. Here is an amazing coincidence: the cat was 5 years old — the same as Fearless Kitty Rescue! Of course, we couldn't just let this go by without some kind of party, so we asked people to submit names for this kitty. We had over 25 people (thank you!) submit some very clever names and then we let a batch of crazy kittens (see our Facebook page) choose from all the options that had been submitted. The name the kitties chose? Cleveland — the president who is on the $1,000 bill! Cleveland was adopted 6 days later and will now go by the name Oliver. Congratulations to Fearless Kitty Rescue and Oliver on your new achievements!
Our mission is to save the lives of stray and abandoned cats and kittens, particularly those being held in high-kill shelters not served by other rescue groups, or those needing rescue from the desert environment, and to provide nurturing transitional care, veterinary and spay/neuter services, behavior training, community outreach and education, and to secure the adoption of those kitties into loving, forever homes."