Fearlessly Saving Kitties in Need
A Look Back at 2019!
Happy Mew Year!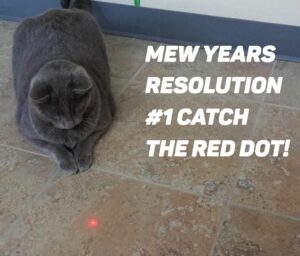 We have had an incredible year of cats, kittens, and success! Thank you very much for your support because, without you, we could not have these successes. We are excited to share our 2019 highlights and accomplishments with you!
One of the key components that keeps this rescue purring smoothly is the unbelievable dedication of our volunteers. That dedication is now 170 strong! Due to the overwhelming desire from the public, we created a new volunteer program that offers corporate groups, adults, and teens the opportunity to fulfill community service, short-term volunteering, and their love of giving back. This program, in addition to our other volunteer programs, has an incredible impact on the Rescue. Every volunteer, in any capacity, has helped us rescue kitties, and we are grateful for their amazing service.
Our staff grew to seven, two full-time, and five part-time. We have been fortunate to hire a full-time veterinary technician who gives our kitties the best in-house medical care possible and has allowed us to take in more critical care and special needs animals than we have in the past. Our facilities coordinator ensures that our facility is impeccably maintained, hosts our corporate groups and community service volunteers as well as manages the donations that flow in each day. Our foster program kicked off in 2019 with the hiring of our foster coordinator. We increased our foster team from 5 fosters to 40 and placed almost 120 kitties in foster! The recent addition of our marketing coordinator will increase our social media presence as well as assist all aspects of marketing. Our staff is small but mighty, and we so appreciate them!
Saving and adopting kitties is our goal, and we were able to accomplish just that and in abundance! This is the first year that our adoption numbers almost matched how many kitties we took in. We saved 204 cats and kittens and adopted out 198, now that's success! Our original goals of taking in 250 kitties and adopting out 235 were hindered in early July by six kittens getting ringworm. Our facility was not set-up to handle this type of infection. It shut down our intake and medical areas for over three months in order to protect the animals that were already at Kittyville. However, we're not one to sit and lick our wounds for too long. We sprang into action and determined what facility modifications were needed to ensure this didn't happen again. With incredible handy work, volunteer support, and material donations, we were able to create a new isolation room that is now set-up to handle a ringworm outbreak, among other things. Our intake and medical areas are in the final stretch of the initial phase of kennel improvements. Due to a generous donor, we have begun to change out our kennels to more sanitary, safe, and comfortable housing. These kennels will provide more space, which means saving more kitties, especially during kitten season.
Some of our 2019 adoption highlights includes three of our "long stay" kitties being adopted. Monet had been with us for 990 days, Tiki for 446 days, and Ginny for 1028 days. It's so heartwarming to know these kitties are settled in loving homes.
Part of who we are as an organization is to be a resource and provide help to everyone who contacts us. One of the most astonishing statistics we have to report is the number of phone calls and emails we received from the public asking us to take in cats and kittens. In 2019, we had 1,981 requests asking us to take in 5032 cats. This statistic does not include the number of requests we received from the open intake shelters who ask us for help as well. On average, we receive six requests per day from those shelters that include several kitties in each request. Our volunteers and staff personally handle every public request. Whatever the public need is, we try to refer people in the right direction by educating and providing resources to get the help they need.
In 2020, our goal is to take in 215 kitties and adopt out 200 or more. We've decided to lower our intake number because our strategy in 2020 includes taking in more senior and harder to place kitties. We know they have the toughest times finding new homes, are the most at risk of euthanasia, and we know they will be with us much longer than a young, healthy kitty. One example of a kitty who needs this kind of long-term, special care is Teddy. Teddy is FIV+ and has end-stage renal failure. He is receiving fluids three times per week and his irritable bowel requires special protein foods. Because of the multiple care issues, he cannot be placed in the general cat population and is housed in one of our human offices. He will soon be in need of a hospice foster family which is part of our commitment to make sure all kitties that come to us receive the love and medical care they deserve until the end of their life.
We are starting 2020 with 48 kitties currently calling Kittyville home. There is always a lot that goes into saving every kitty that comes to Fearless Kitty Rescue and because of the unbelievable support from our donors, rescue partners, granters, volunteers, and staff, we're able to continue our life-saving measures.
We are grateful to all of you who believe in us and our mission of saving the lives of homeless and abandoned kitties. Thank you for your support, and best wishes for an amazing 2020!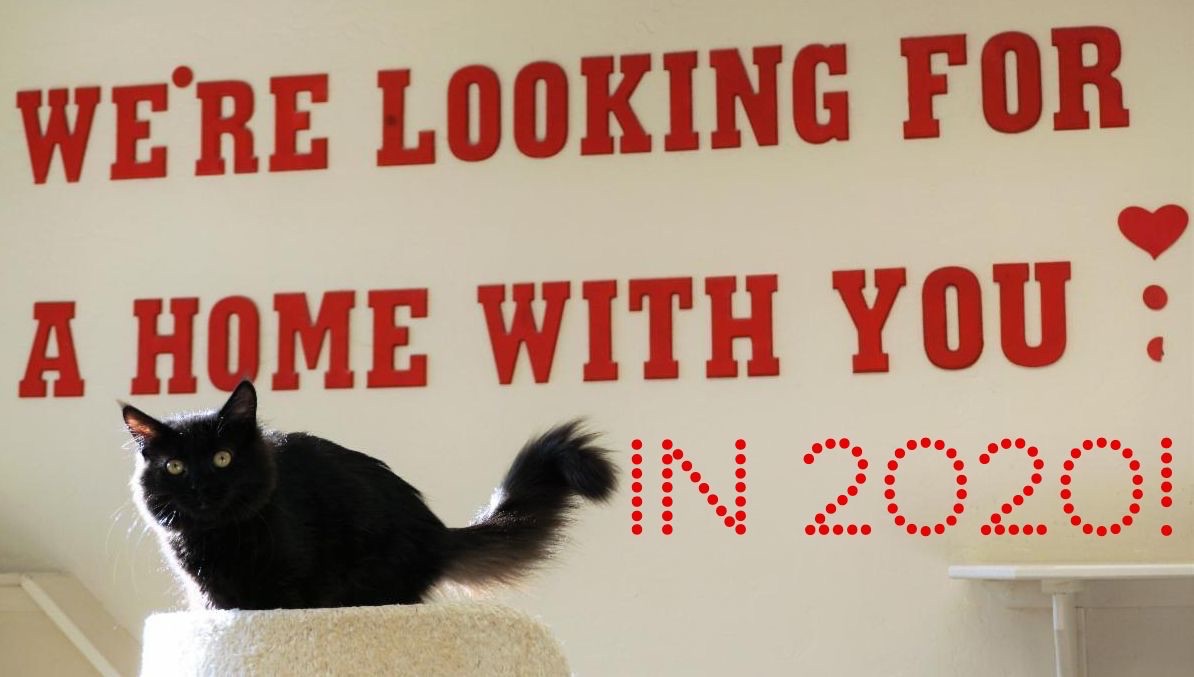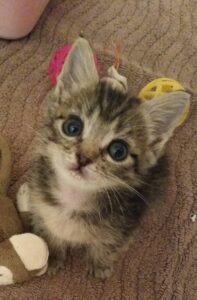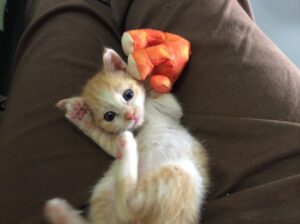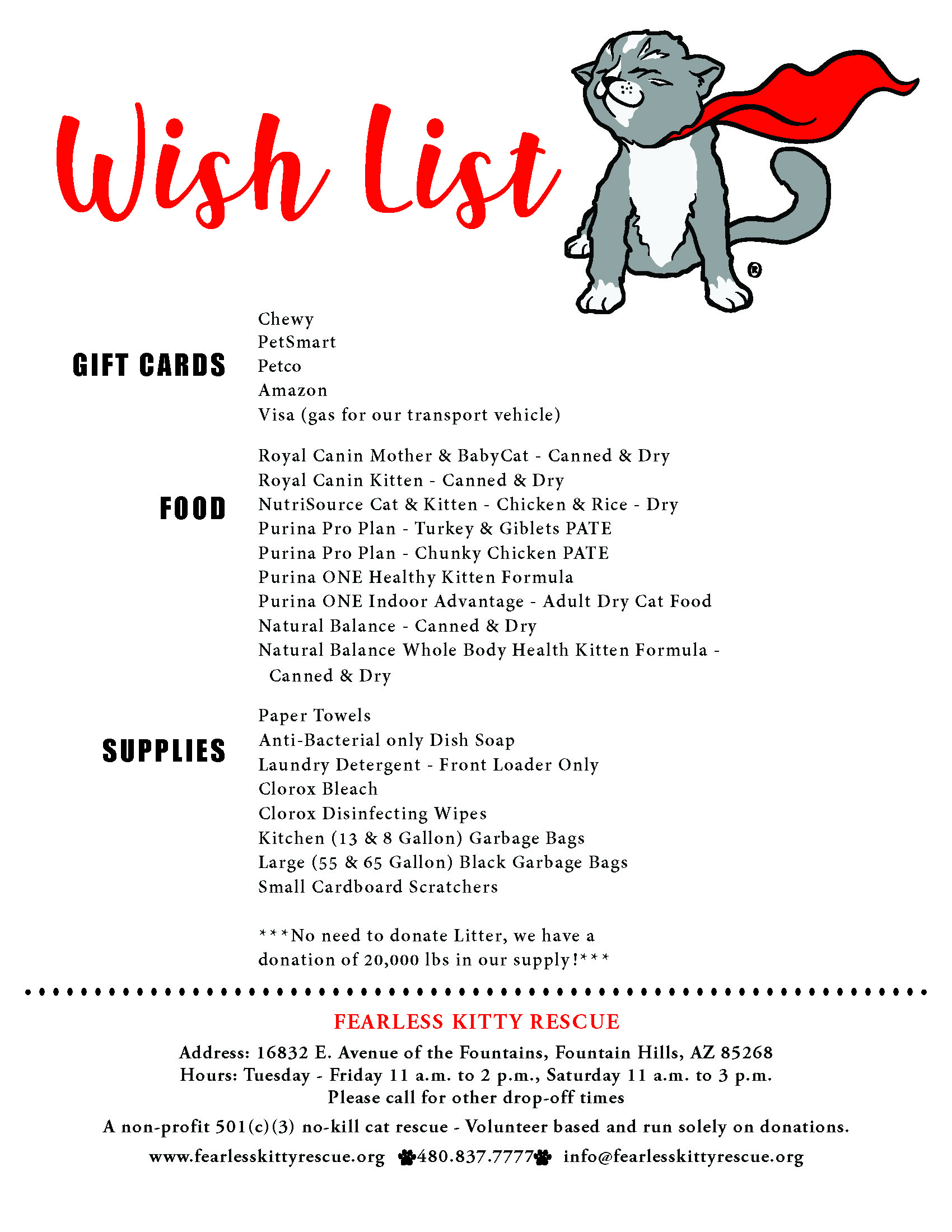 Fearless Kitty Rescue is a recognized 501(c)(3) non-profit, no-kill rescue committed to finding homes for homeless and abandoned cats of all ages. The organization is funded one hundred percent by donations and is supported by enthusiastic volunteers. At Fearless Kitty Rescue, we believe with dedication, time, and patience we can all work together to find the best homes for these felines. We would not be able to save as many kitties as we do without our amazing volunteers.
Fearless Kitty Rescue was founded on the belief that every cat and kitten should have a chance at a happy, healthy, and FEARLESS life. When our cats are not in loving foster homes, they are kept at Kittyville, our free-roaming adoption center in Fountain Hills, Arizona. Here, cats can start to socialize with other cats and our volunteers. It is a great way to let the cats' personalities really shine! We encourage you to plan a visit to Fearless Kitty Rescue's Kittyville to meet your new best friend.