Fearlessly Saving Kitties in Need
Fearless Kitty Rescue is a recognized 501(c)(3) non-profit, no-kill rescue committed to finding homes for homeless and abandoned cats of all ages. The organization is funded one hundred percent by donations and is staffed by enthusiastic volunteers. At Fearless Kitty Rescue, we believe with dedication, time, and patience we can all work together to find the best homes for these felines. We would not be able to save as many kitties as we do without our amazing volunteers. Fearless Kitty Rescue was founded on the belief that every cat and kitten should have a chance at a happy, healthy, and FEARLESS life. When our cats are not in loving foster homes, they are kept at Kittyville, our free-roaming adoption center in Fountain Hills, Arizona. Here, cats can start to socialize with other cats and our volunteers. It is a great way to let the cats' personalities really shine! We encourage you to plan a visit to Fearless Kitty Rescue's Kittyville to meet your new best friend.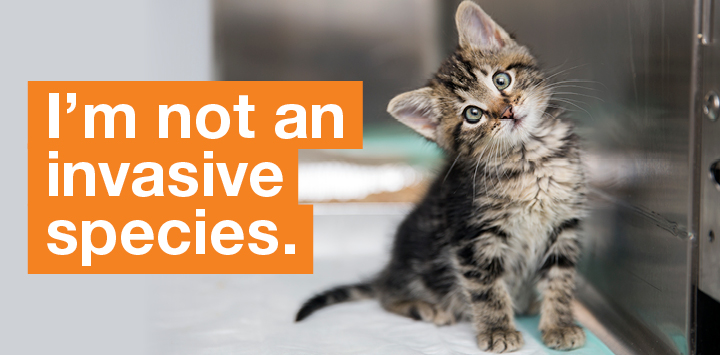 Please take ACTION NOW!!
The Western Governors' Association now includes "feral (or spay-neuter-release) cats" among its "top 50 invasive species in the West." And, to our knowledge, no animal welfare organizations were involved in the conversations that led to this decision.
Western Governors' Association invasive species list targeting domestic cats
According to an Associated Press story that's been picked up all across the country, WGA's invasive species list was released "in hopes of helping people recognize and eradicate the invaders before they spread." Is WGA really calling on its 19 member states and three U.S. territories to eradicate this country's most popular companion animal? It's difficult to interpret this announcement any other way.