Foster Volunteers Teammates Wanted
We need you on our team! Saving lives and especially, fostering, is so rewarding.  Fostering gives a kitty a time to shine and to feel what a real home is like.  Fearless Kitty Rescue(FKR) will provide all the supplies you will need while our foster kitty is in your care. Fostering is flexible and isn't a lifetime commitment.  It's a commitment to save a life.  As our teammate, you are helping make another family's home complete someday. Foster volunteers must have a genuine concern for kitty welfare consistent with FKR's philosophy and must be at least 18 years old to foster for FKR.
Types of Volunteer Fosters Wanted
Neonatal Fostering – EKT(Emergency Kitten Technician):  kittens not eating on their own (bottle feeding) or having a nursing momma.  Must be able to feed every 4 hours.
Kitten Fostering – Kittens eating on their own and are two-plus weeks away from being ready for adoption.
Socialization – Kittens or adults that need socialization to become adoptable or more adoptable.
Special Needs Fostering – FIV+, FeLV+, kittens or adults that need medical care or daily observation.
Staycations – A break from the rescue for a minimum of four weeks.
Hospice Care – Kittens or adults that have developed a terminal illness, love, and care is needed until they cross over the rainbow bridge.
Ready to become a Fearless Foster?   Fill out our online application or stop by our shelter and complete an application. Once processed, we will contact you to schedule an interview.
FKR reserves the right to reject any applicant for any reason..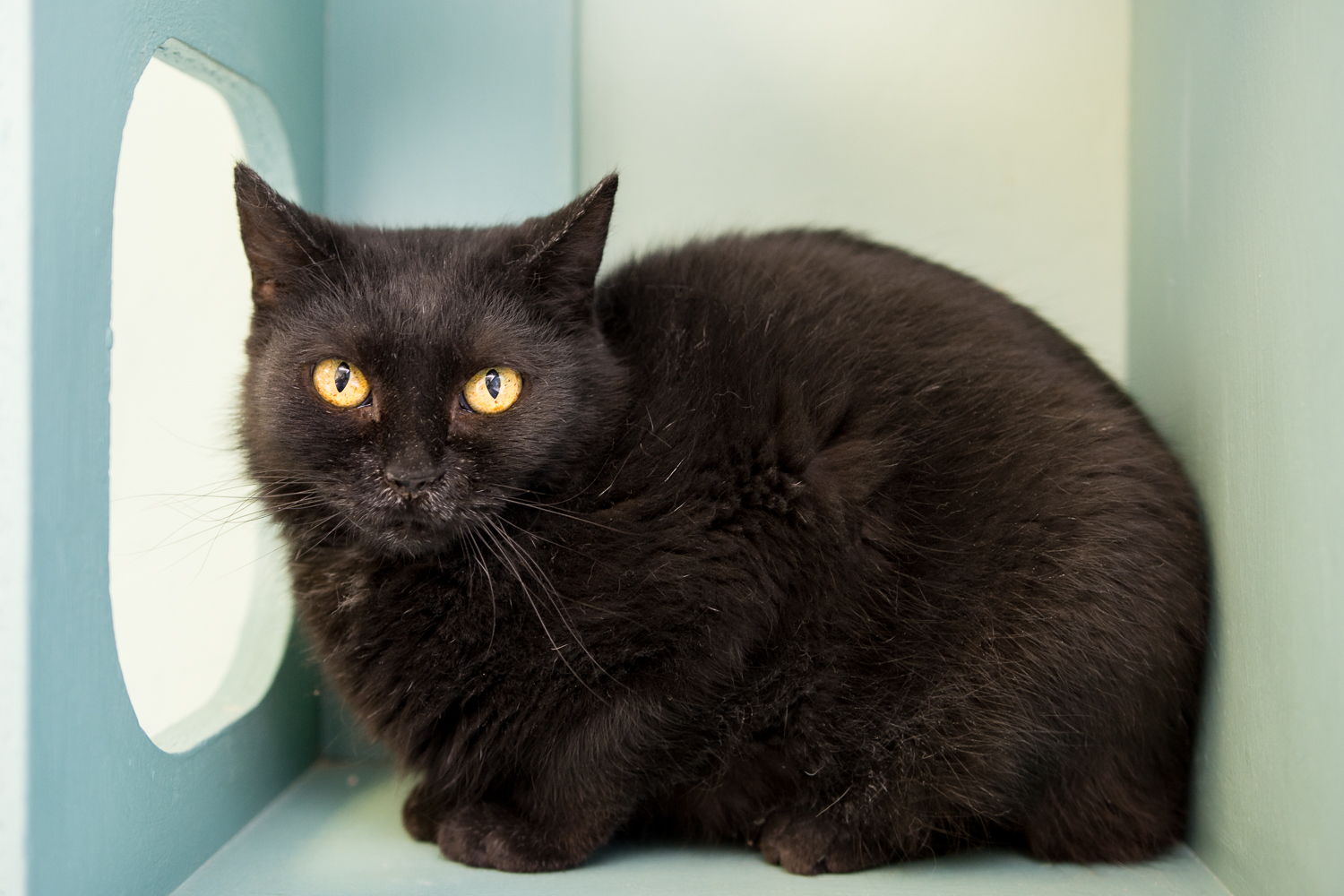 CHA CHA
DOB 10/9/11
Over 730 days at FKR
I'm Cha Cha, a petite, 7-year-old black kitty.  Let me share with you why I need a huge break.  First, I survived Hurricane Harvey… yeah, just on that alone, please come get me!  Second, after being housed in a Texas shelter cramped with all the other animals who survived the storm, in the middle of the night I was driven to Arizona in an SUV with 28 other kitties. I became Fearless in 2017 and have been at the rescue for over 730 days. I need a foster with a lot of love and patience. I get along with other kitties if there is a proper, slow introduction.
Click HERE to foster Cha Cha!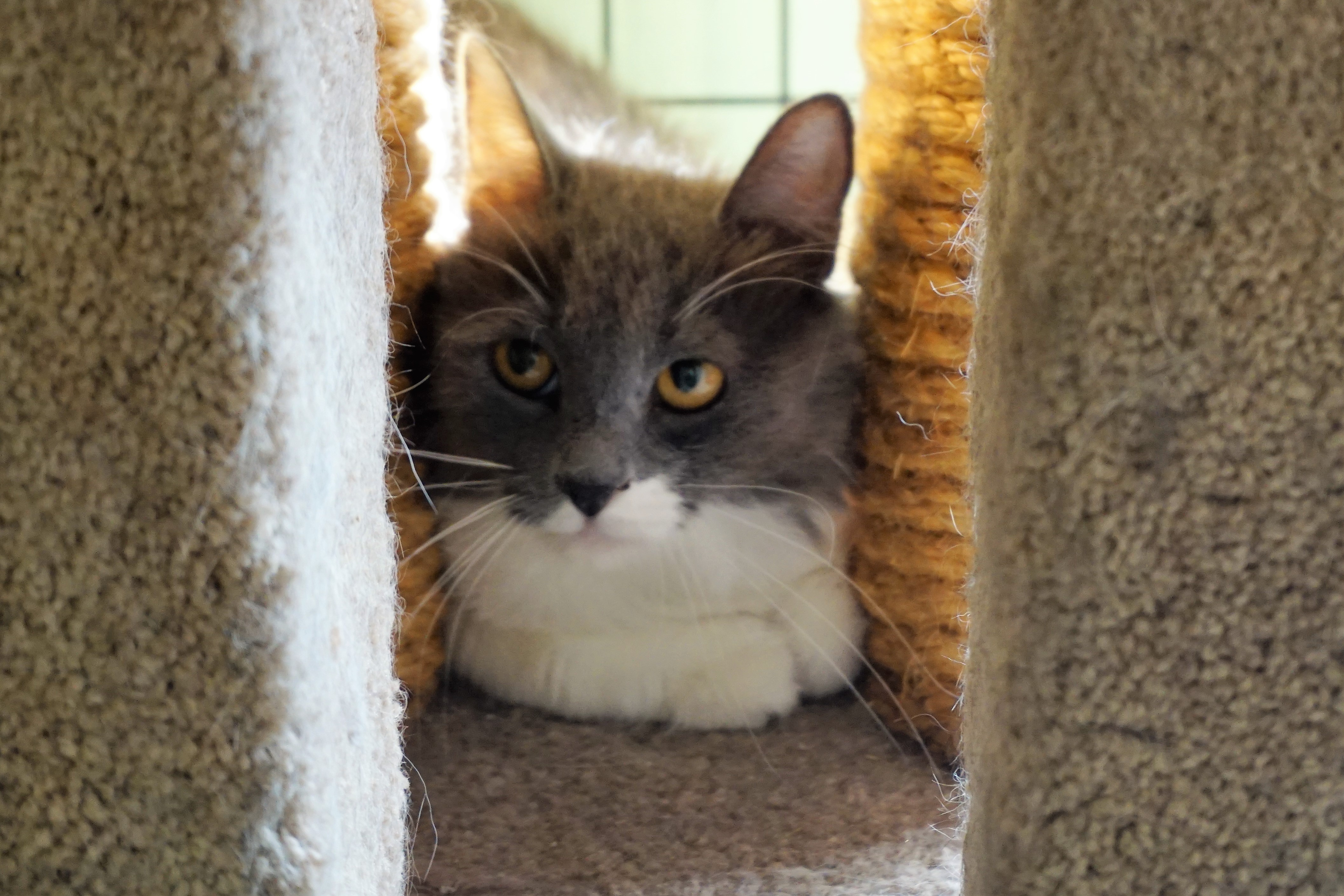 LONDON II
DOB 5/9/18
Over 160 days at FKR
I'm London. I'm a beautiful gray and white kitty. I'm a year old. I need some socialization and a place to let my personality shine. I really need a foster home with an experienced socializer. I came to be Fearless back in May from a shelter where my future was uncertain. A foster home would help me get a feel for what a home is supposed to be like. I have not had a home before and would love the safety and comfort of one.
Click HERE to foster London II!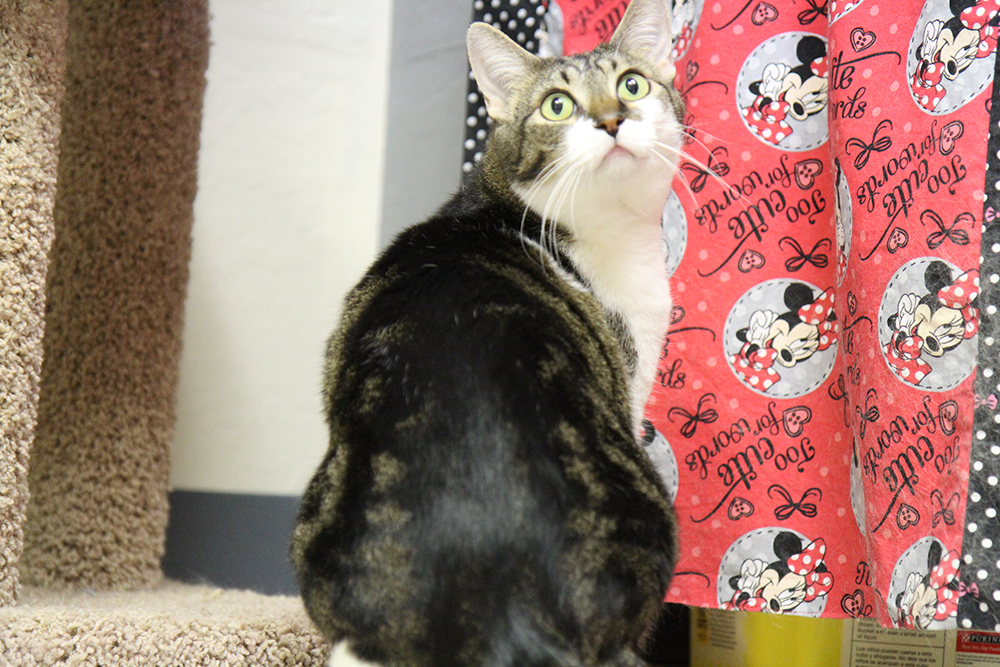 MONET
DOB 3/14/14
Over 940 days at FKR
My name is Monet. I have been Fearless for over 879 days. I'm a 5-year-old brown and white tabby with the most amazing eyes. I'm a very sweet, lovable girl. I do prefer it to be in a quieter home and may be a little shy, I warm up quickly with lots of petting. I get along with other kitties as long as you allow us to slowly introduce ourselves.
Click HERE to foster Monet!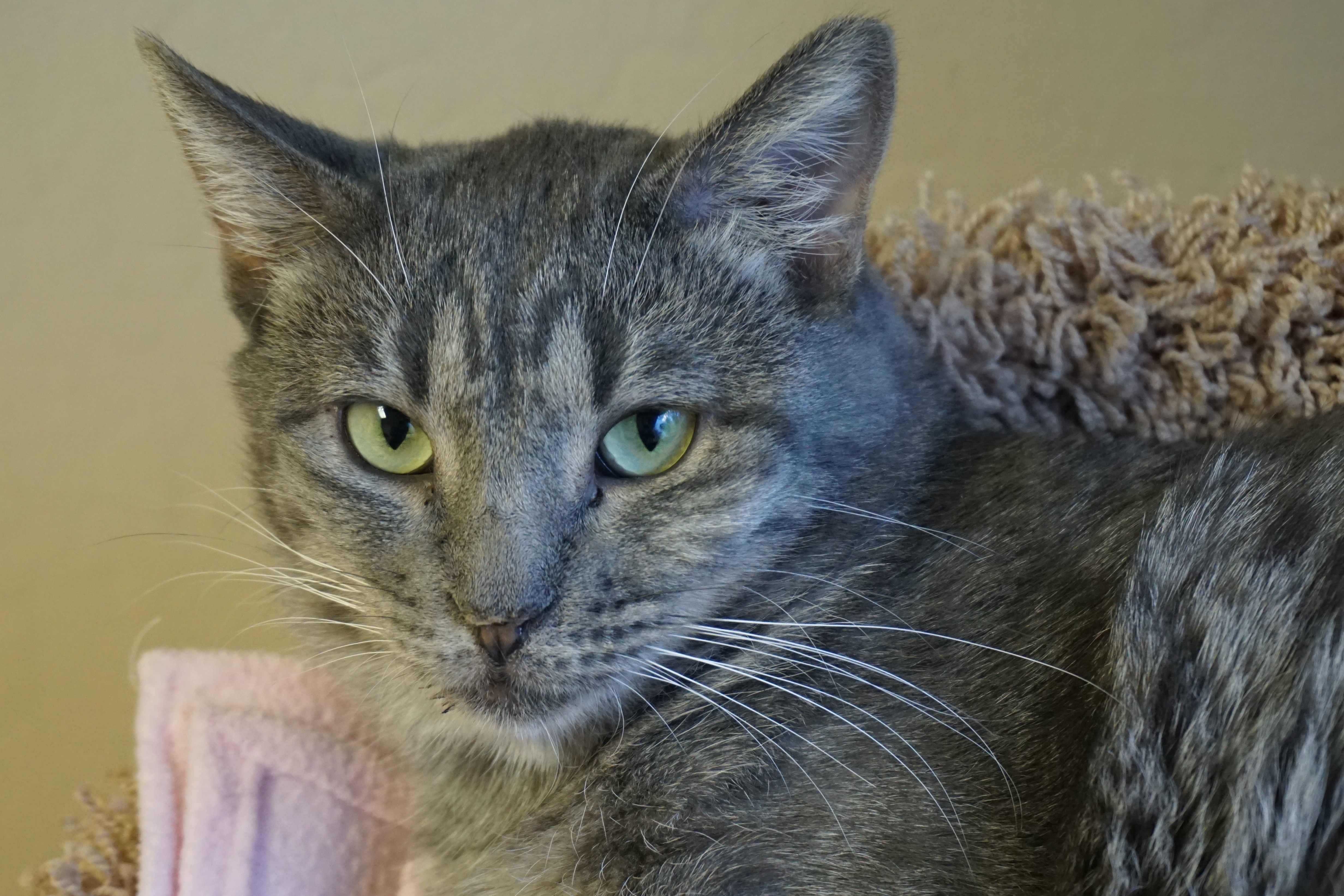 MARIUS
DOB 6/14/2014
Over 480 days at FKR
I'm Marius and I would like a break from the rescue.  I'm FeLV+ but don't worry I'm NOT contagious to you or dogs just other kitties, so it would be best for a staycation without other kitties. Marius has been around a dog before and says they make great friends. He would love another friend to hang out with since his buddy, Journey, has found her new home.
Click HERE to foster Marius