AZFamily 3TV CBS 5 "Field Trip Friday"  featuring
Fearless Kitty Rescue!
Seasons of the year: Autumn, Winter, Spring, Summer…KITTEN SEASON!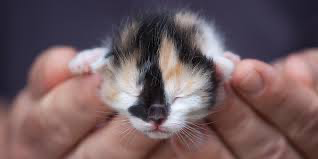 Yes, fans, kitten season is already upon us!  Normally, we start hearing from the public in late March, early April when they begin finding kittens and mom cats under bushes, in garages, on porches, and anywhere the mom cat thinks it might be safe. Our warm, moderate Spring climate results in an earlier start to the season than many other parts of the country. The rush of our season is during the summer months, however, our Kitten Season lasts through October.  With the even earlier start, we pounced early to get our "pantries" stocked with kitten necessities.
The impact of Kitten Season on a rescue is exponential.  Besides the sheer number of animals we are caring for, kittens are very vulnerable to infection as their immune system is not fully developed. Kittens need to be vaccinated as soon as possible and their environment needs to be exceptionally clean. If there is a medical condition, it needs to be assessed and addressed immediately.  Our vet tech and medical team of volunteers are always on alert when we have these tiny beings in our care.
We have so many cuties in our care already.  We are currently caring for mommas, Nala and Gum Drop with a total of their 7 babies.  We also have the "Harry Potter litter of seven… yes, seven that are learning to eat on their own.  Additionally, we have litters on our wait list scheduled to arrive in early March.
We take in a majority of our kitties during this "season", over 150.  This is considerable since our 2020 intake goal is 215.  That is a lot of mouths to feed!  With the additional vaccinations that are needed specifically for kittens, the specialty food that mommas and kittens require, special litter, along with anything else they demand, this is typically a $10,000 season.  Wowza!
Recruiting foster families during kitten season is a priority.  These are families who can care for and hover over a mom cat and kittens or just kittens on their own and provide a quiet, calm, safe environment. Besides, these fosters have constant entertainment, no need for TV.  We provide all the supplies, food, and equipment, so it's easy to get started.
Please consider being part of our kitten season by fostering, volunteering or supporting us with supplies to make it through the season.  Visit our website, www.fearlesskittyrescue.org, click on the "ways to help" or "donate" tabs to find our AmazonSmile wish list and have goods sent directly to our facility.
The results of your support emotionally, financially, through your advocacy, and by sharing our work with others is clearly evidenced by the number of animals you have helped save and the happy cats, kitten, and adopters we celebrate every day. Thank you.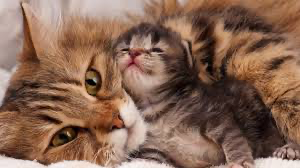 Would you like to learn more about Fearless Kitty Rescue?  Join our Newsletter today.