Many Thanks
We're so grateful for the support of our partners which allows us to continue our life-saving work.

El Dorado Animal Hospital is a full service, AAHA accredited veterinary clinic in Fountain Hills, Arizona. We provide medical, dental, and surgical services for dogs and cats. Our mission is to provide honest and personalized veterinary care in a comfortable environment, where pets are treated with compassion and owners are treated with respect.
A leader in the no-kill movement, Best Friends Animal Society is committed to helping homeless pets.  Working to provide community-based no-kill programs around the country.  In addition to regional programs, Best Friends Animal Society maintains lifesaving partnerships with hundreds of rescue organizations and animal shelters throughout the country. Network Partners receive opportunities to participate in fundraising and adoption events, marketing help, and expert resources,  Fearless Kitty Rescue is proud to be a Network Partner.  Best Friends Animal Society provides the nations largest sanctuary for homeless animals, while offering adoption opportunities, spay/neuter services, and educational programs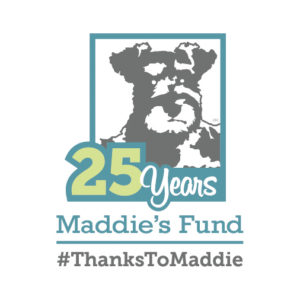 Maddie's Fund is a family funded foundation created in 1994 by Workday co-founder Dave Duffield and his wife Cheryl, who have endowed the foundation with more than $300 million. Since then, the foundation has awarded more than $208.9 million in grants toward increased community lifesaving, shelter medicine, education and pet adoptions across the U.S.  Investing its resources to create a no-kill nation where every dog and cat is guaranteed a healthy home or habitat.

We are delighted to announce that The Jackson Galaxy Foundation has joined GreaterGood.org. As part of the new partnership, The Jackson Galaxy Foundation will now be known as The Jackson Galaxy Project and will join other distinguished initiatives as a GreaterGood.org Signature Program. Rooted in the goal to better the lives of animals at risk and the people who care for them, the program was founded by Jackson Galaxy, animal advocate, cat expert and host of Animal Planet's hit show My Cat From Hell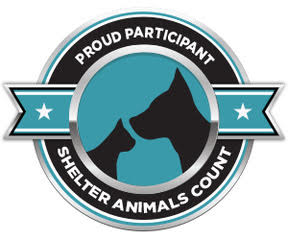 Because numbers count, Shelter Animals Count is a new, collaborative initiative formed by a diverse group of stakeholders to create and share a national database of sheltered animal statistics, providing facts, and enabling insights that will save lives.

The Million Cat Challenge is a joint project of the UC Davis Koret Shelter Medicine Program and the University of Florida Maddie's Shelter Medicine Program, two of the most widely-recognized shelter medicine programs in the world. The goal of the Million Cat Challenge is to save the lives of one million cats in North America over a five-year period, from the beginning of 2014 through the end of 2018. At the campaign level, we will measure lives saved by two methods: reduction in euthanasia and increase in live outcomes. These two numbers will be tracked seperately but reported jointly as we document our progress towards one million.
Update: On Nov. 9, 2017, the more than 1,200 shelters in the Million Cat Challenge estimated they'd saved 1 million more cats not just within the five years of the Challenge, but more than a year early.

AmazonSmile, operated by Amazon offers the same products, prices and shopping features as Amazon.com.  The difference is that when you shop on AmazonSmile, the AmazonSmile Foundation will donate 0.5% of the purchase price of eligible products to the charity organization of your choice.  Of course, we hope you chose us, Fearless Kitty Rescue!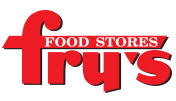 When you shop at any Fry's store and have designated Fearless Kitty Rescue as your non-profit of choice we receive your reward points.  Enroll today in Fry's Community Rewards.  To get started, sign up with your V.I.P. Card, and select Fearless Kitty Rescue as your non-profit of choice.  Once you are enrolled, you'll earn rewards for Fearless Kitty Rescue every time you shop and use your V.I.P. Card. If you already a member, login and update your Community Rewards account information via the "Account" tab.
Fearless Kitty Rescue's Non-Profit Organization number is 67050.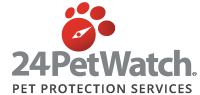 The 24PetWatch network is connected to the PetPoint Animal Management System.  In a lost pet emergency, 24PetWatch searches its own database for a matching record of a pet that has been found.  When a match is found, the owner and animal welfare organization are immediately alerted and a reunion is arranged.  24PetWatch encourages organizational participation by providing free registration and a program database for all 24PetWatch microchipped pets.
Website development by Aaron Vale, Jennifer Thome, and Julie Zagars.