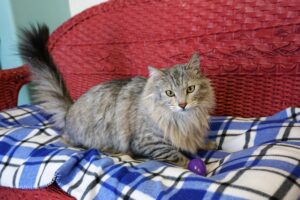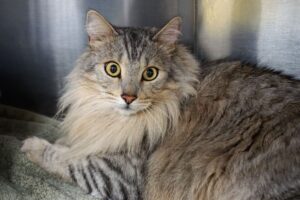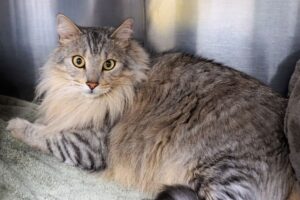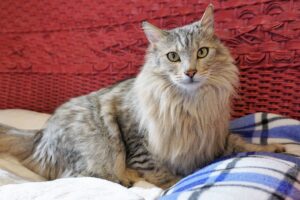 Gender: Male
Age: 6 Years
Breed: Domestic Short Hair
Color: Lilac Lavender
Pattern: Tabby
Tofu was a Fearless kitty alumnus who came back to the rescue at the end of March when his adopters were unable to take care of his medical needs.   He had a yeast infection in his ears that has responded to treatment and he is now in remission for a diabetic condition.  He has been happy, exploring, and friendly with the volunteer caregivers, playing with wands and laser toys.  Tofu will need exclusively wet/canned food but is under no other treatment.  Tofu shows no symptoms at this time but will need an adopted family who will monitor him for any symptoms and follow through with regular vet visits.
Adoptions are by appointment only and if you'd like to meet Tofu, please schedule an appointment and complete an online adoption consultation.