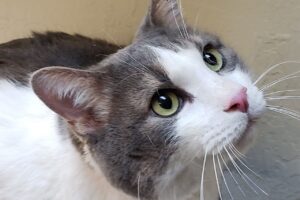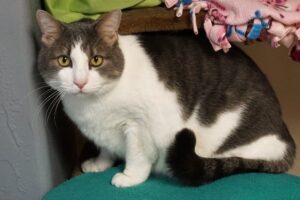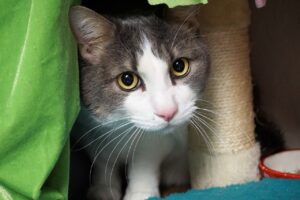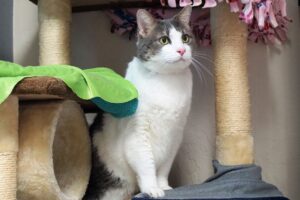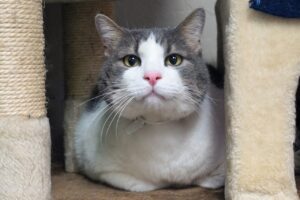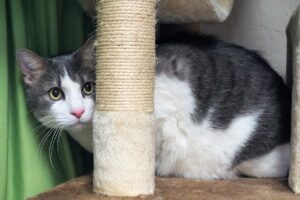 Gender: Male
Age: 5 Years
Breed: Domestic Short Hair
Color: Grey White
Pattern: Bicolor
It was a cold morning on November 29th when Oscar was found at 6 a.m. abandoned at the front door of Fearless Kitty Rescue.  He appeared fine but was really scared, yowling, and cold when he was taken into the building. There was an envelope taped to the top of the carrier, and it was hoped that there would be a note with his name, explanation, and his medical history.  However, there was no explanation found in the envelope, so Oscar's history is unknown.  Oscar went into foster for some lovin' and attention.  The foster says that they loved having him and after settling it, he was affectionate and a great lap cat.  However, he didn't like the other cats and it would be best if he's the only cat in the household.  He also wasn't thrilled with a lot of noise, especially from young children.  But Oscar loved getting attention and would sleep in their bed.  If you're looking for kisses and licks and have a household he wouldn't share with other cats or young children, Oscar could be your next furry friend.
Adoptions are by appointment only.  If you'd like to meet Oscar, please complete an online adoption consultation form and an Adoption Counselor will contact you to schedule a meet & greet.